Description
Brief Introduction of Our Brew Coffee Filling Machine:
This machine uses the normal pressure filling system, which can fill canned non carbonated beverages such as fruit juice, cold brewed coffee, energy drinks, herbal tea and alcoholic beverages, with the temperature of 0-4 ℃ cold filling or 80-85 ℃ hot filling.
Four Competitive Edges of Our Brew Coffee Filling Machine:
1.It is a filling and sealing unit independently developed on the basis of advanced sealing machines at home and abroad. The overall design of filling and seam parts, both in a unified pace.
2.It can carry out rapid and stable filling, control liquid level, complete capping, variable frequency speed regulation and prevent material loss.
3.CIP system can be configured. If it is a small beverage factory, this equipment is a good choice.
4.The equipment is equipped with an on-line can washer, which can be added at the beginning of the filling line to clean the empty tank with clean water before filling. The twist cage can be made according to your sample tank. If the height and diameter of the can are different, you should buy a torsion cage to replace it.
5.It adopts a sewing machine driven by machinery and cam. The roller can be adjusted and the seam can be adjusted accurately. The formation time is less than one second, which is faster than any other system in the same system. Due to technological innovation and optimization, there are good results.
Pay attention to:
We suggest adding liquid nitrogen dispenser and canning machine, which can fill cold brewed coffee, fruit juice and herbal tea, prolong its shelf life and ensure good taste. It also makes the aluminum can not be easily deformed and fuller.
Powerrig machine is one of the best manufacturers of cup filling machine and cup packaging machine in the world. We are very experienced.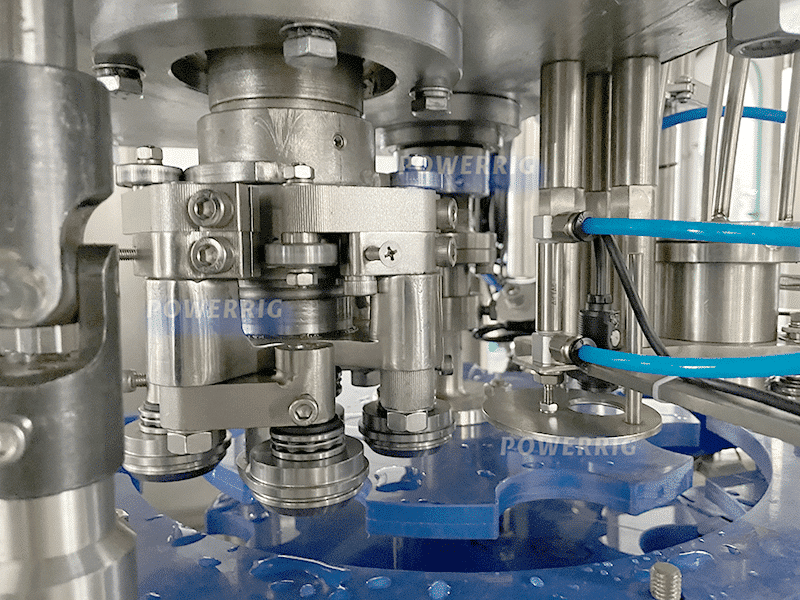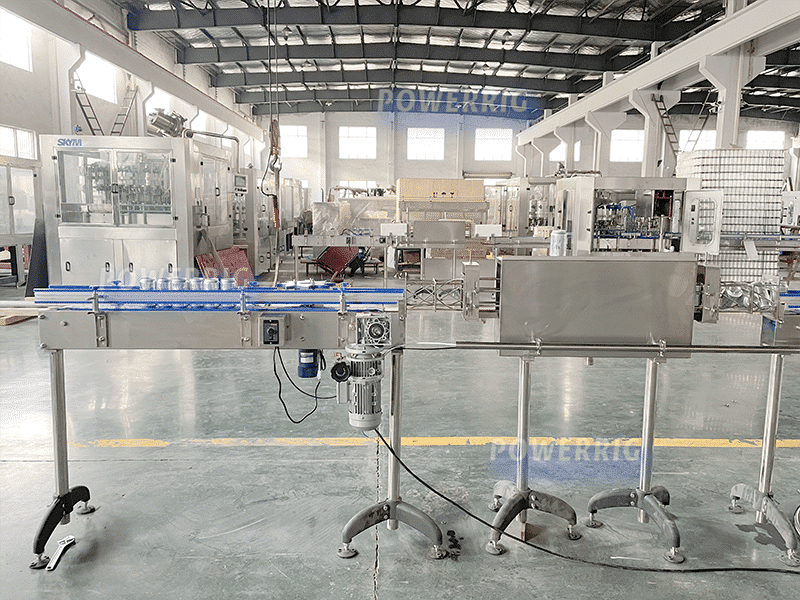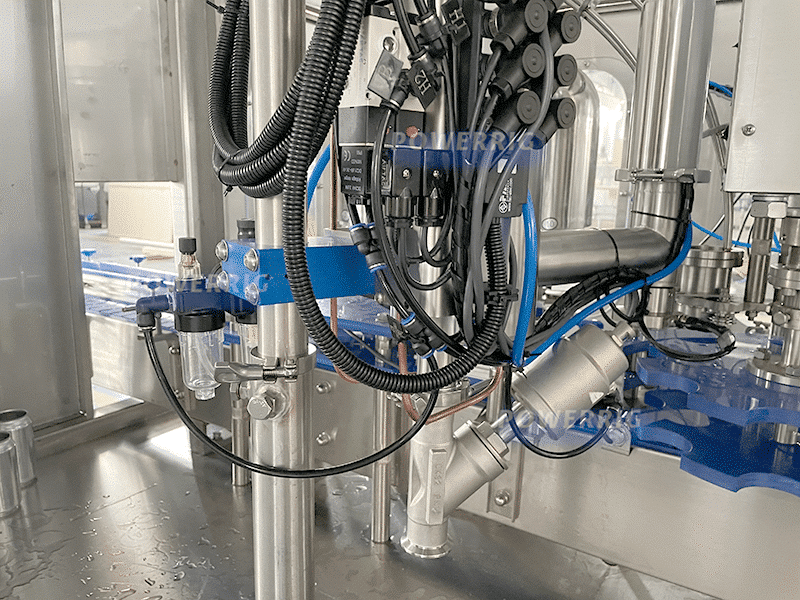 | | |
| --- | --- |
| Power | 1.1Kw |
| Filling Heads | 12 piece |
| Sealing Heads | 1piece |
| Production Capacity | 10 00-2 0 00CPH based on 330ml |
| Filling Temperature | 0-4 ℃ |
| Can Diameter Range | Ф 40 – 90 MM |
| Can Height | 92 -1 68 MM |
| Dimension | 1 80 0*1 30 0*1950mm |
| Weight | 1800Kg |
| | |
| --- | --- |
| Name | Brand |
| Buttons | Schneider (France) |
| Touch Screen | Siemens (Optional) |
| AC Contactor | Schneider (France) |
| PLC | Mitsubishi (Japan) / Siemens (Optional) |
| Frequency Changer | Schneider (France) |
| Air Cylinder | AirTAC (China) / FESTO (Optional) |
| Solenoid Valve | AirTAC (China) / FESTO (Optional) |
| Relay | Omron (Japan) / Schneider (France) |
| Photoelectric Sensor | Autonics (Korea) / Omron (Optional) |
| Proximity Switch | Autonics / Omron (Optional) |