Description
FEATURES:
Brief Introduction of Our ZF12 Detergent Fillling Machine:
It can be filled with chemical detergent that flows freely, has no bubbles and will not burn easily. It costs less and the bottle is very flexible. The filling nozzle is equipped with a device for fixing the bottle, which can fill accurately. The filling nozzle is made of PP material, which can prevent falling and is not easy to be corroded. The nozzle can be customized according to customer requirements and the length can be customized according to samples. It uses VAA filling valve, which can fill accurately without leakage and corrosion. Its filling pipe has long service life and can prevent corrosive liquid from damaging the pipe. It is controlled by PLC touch screen, such as filling volume, production capacity counting, etc.
Four Competitive Edges of Our ZF12 Detergent Fillling Machine:
1.The machine uses a linear structure, which is simple and easy to operate, and can be installed and maintained conveniently.
2.It adopts world-famous brand pneumatic, electrical and operating components.
3.The automatic operation has a high degree of automation and intelligence, and there will be no pollution. The fuselage is made of stainless steel, which is very beautiful.
4.It is self bottled.
Pay Attention To:
If the product has foam, especially in the case of small openings, the efficiency of the time gravity filling machine can not be compared with that of the overflow filling machine. In order to control foam in smaller containers, the time gravity filling machine can be equipped with underground and "bottom-up" filling nozzles, but this will reduce the throughput. The time gravity filling machine has underground filling capacity and is very practical. It can fill large containers of foam or non foam chemical products because the overall throughput of bulk containers is small. When it is impossible to pressurize or recycle corrosive or explosive dangerous chemical products, time gravity filling machine is the best choice. If you want to know more, you can check the section on hazardous locations and corrosive filling machines.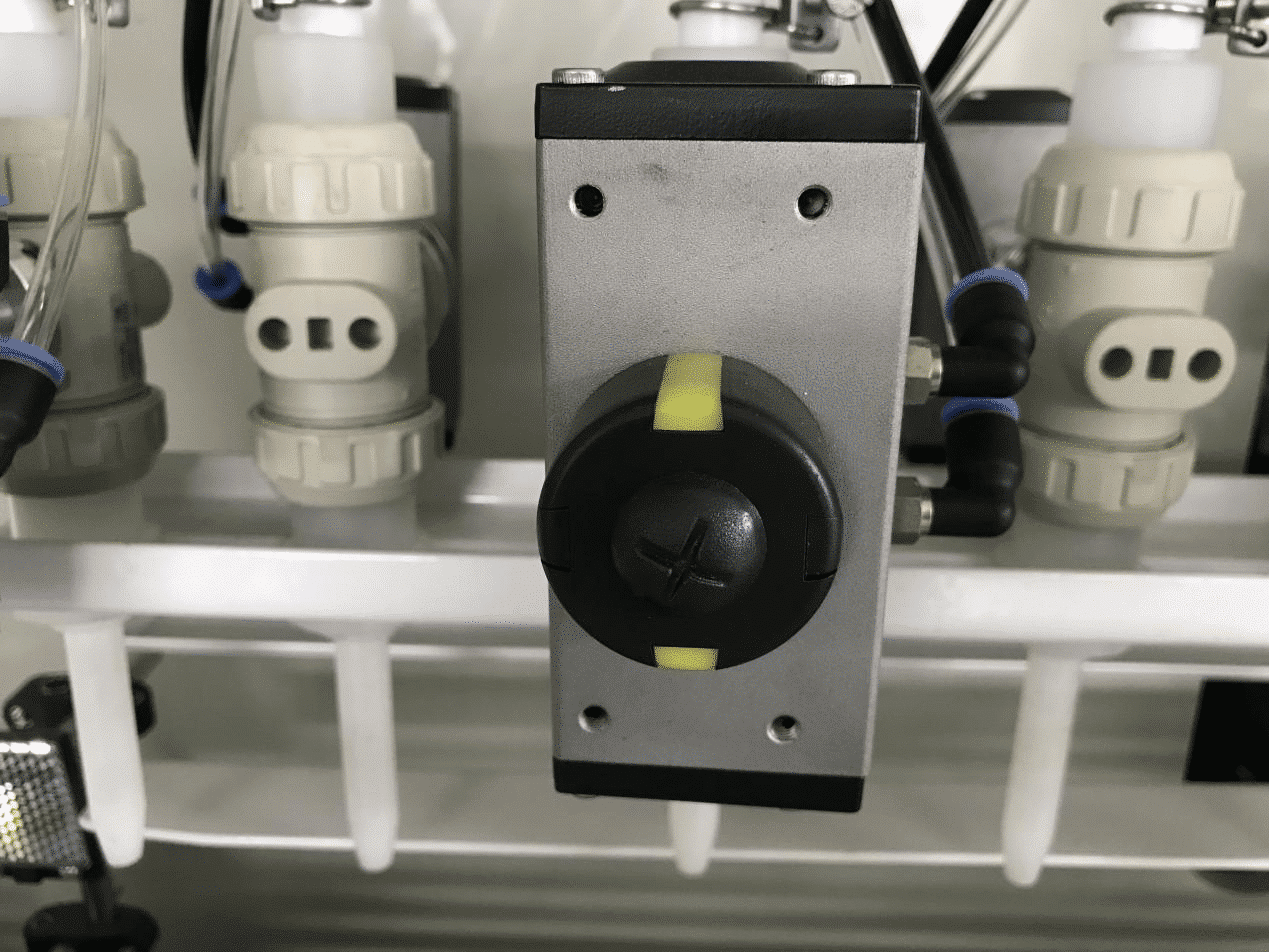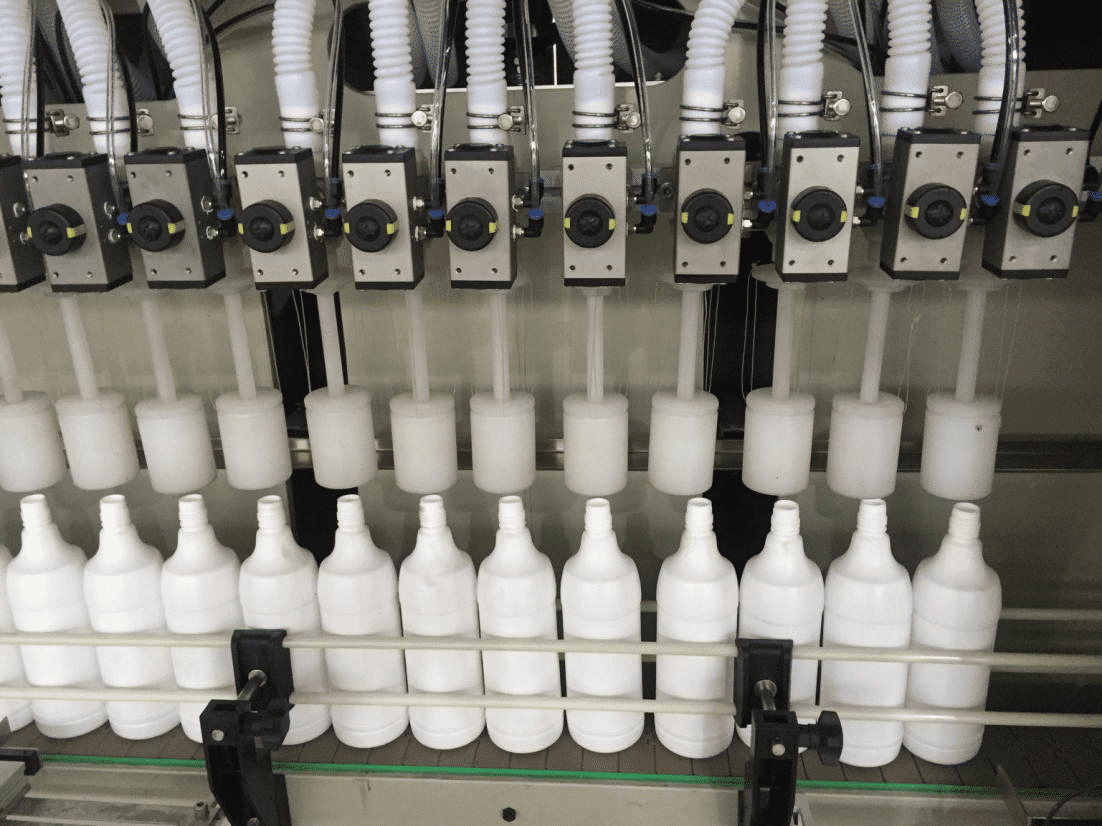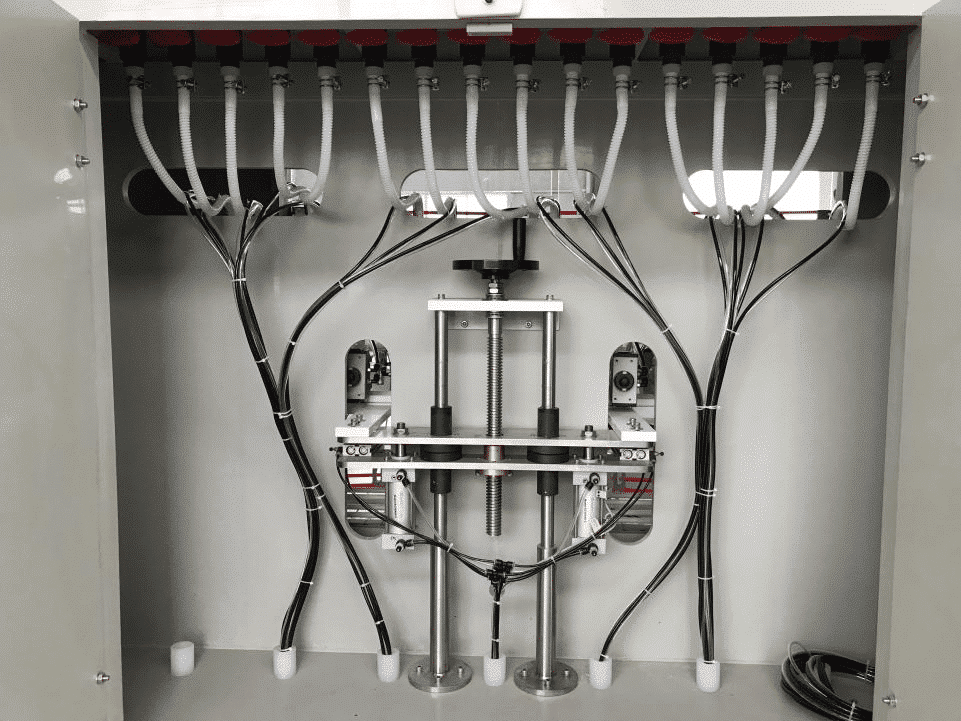 Filling Heads

12 heads

Min Filling Volume

500ml-5000ml

Production Speed

2000 Bph(basis on 5L bottle)

3000-5000Bph (basis on 1L)

Voltage

220V/380V

Power

1 kw

Application Bottle Type

1-5L different shape bottles

Filling Error

≤±0.5%

Work Pressure

0.55Mpa-0.65Mpa

Size

2000mm × 1000mm× 2200mm

Weight

700 kg
Name

Brand

Touch Screen

Canada Xinjie

PLC

Schneider France

Frequency Conversion

Schneider France

Pneumatic Valve

UAA USA

The Electromagnetic Valve

AirTac Taiwan

Air Cylinder

AirTac Taiwan

Air Source

AirTac Taiwan

Photovoltaic Systems

OPTEX Japan

Differential Pressure Switch

Johnson USA

Switching Power Supply

Mean Well Taiwan

Machine Frame Material

Use PVC Polypropylene material make, the material of our machine's tank is Acid and

 

alkali corrosion resistant material can resistant Acid and alkali and corrosion.