Description
FEATURES
Brief Introduction of Our 50L Double Planetary Mixer:
It consists of nine parts: gear motor, cover, planet carrier, mixer, wall scraper, bucket, single column hydraulic lifting system, vacuum system and frame. It is a new type of high-efficiency mixing equipment. After digesting and absorbing the advanced technology at home and abroad, it is developed through innovation and improvement.
Workflow of 50L Double Planetary Mixer:
1.The rotation of the planet carrier will drive the three mixing and dispersion shafts in the box to rotate around the axis of the cylinder while rotating at high speed, shearing and kneading the materials, so that they can be fully dispersed and mixed.
2.There is a scraper on the planet carrier. The wall knife will rotate with the traveling star carrier and scrape the barrel wall all the time. There will be no material left on the barrel wall, which is conducive to full mixing.
3.The length of mixing time is set by the properties of different materials used by customers, and can be adjusted through the control panel.
4.The planetary mixer and cover plate are hydraulically lifted by a column, which can be operated smoothly, concealed, fast and convenient.
Four Competitive Edges of Our 50L Double Planetary Mixer:
1.It can operate under vacuum and discharge water and other volatiles constantly. So it plays the role of degassing kettle.
2.Depending on the situation, the can body can be heated or cooled by oil-water circulation, or heated by steam.
3.The temperature controller on the control panel displays the heating temperature.
4.It has good mixing, shearing and dispersing effects, especially suitable for dispersing and mixing solid-solid, solid-liquid and liquid-liquid. Therefore, it is widely used in chemical industry, food, light industry, pharmacy, building materials and other industries.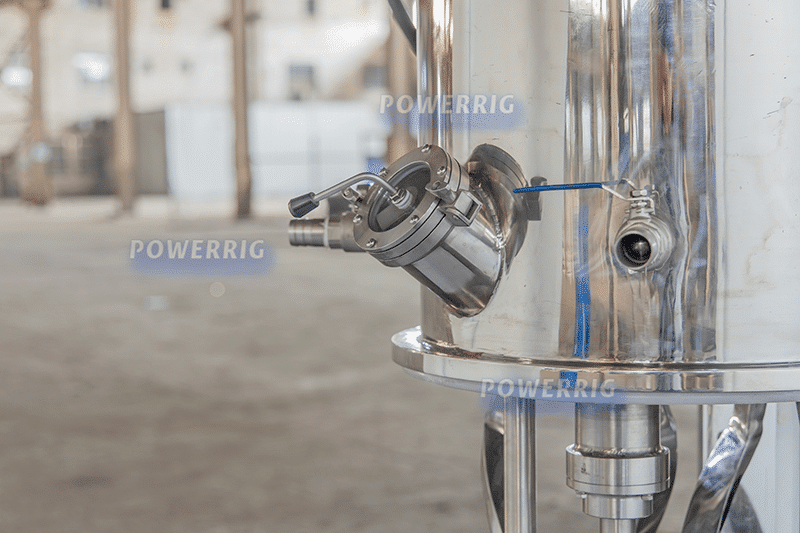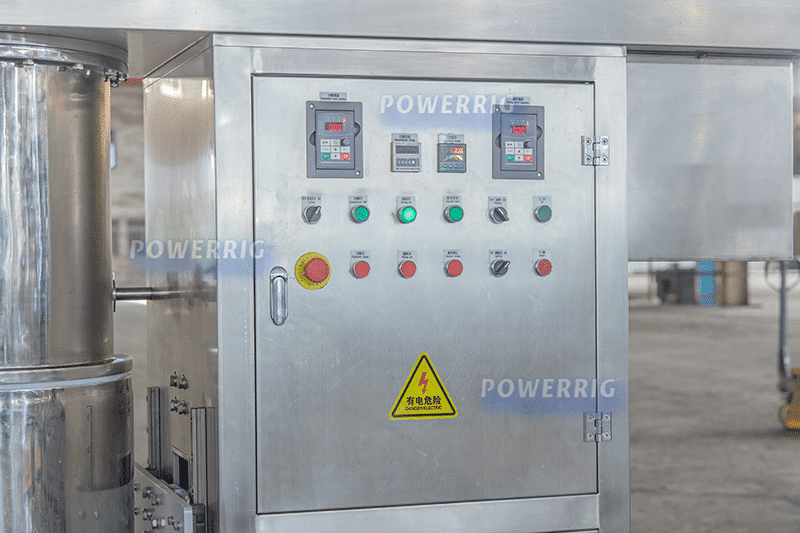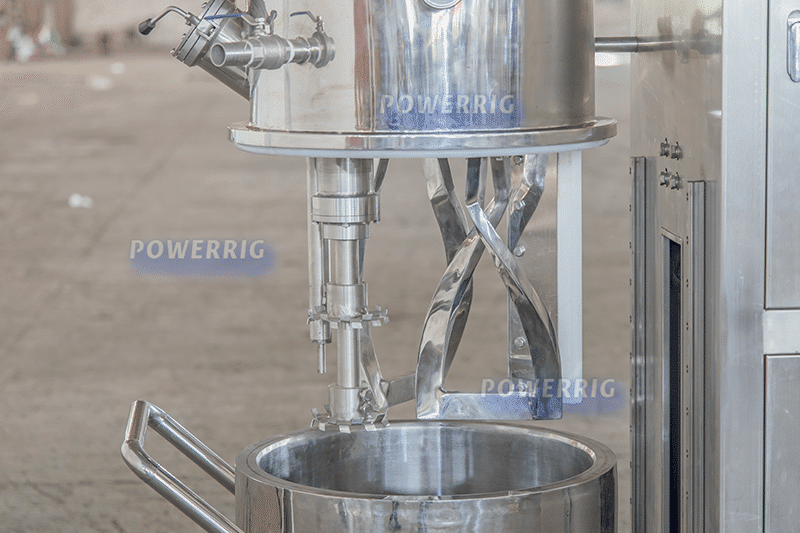 | | |
| --- | --- |
| Supporting Power | 380V 50HZ |
| Material Barrel Design Volume | 8L |
| Material Barrel Working Volume | 5L |
| Stirring Motor Power | 2.2KW |
| Stirring Speed | 0-65rmp adjustable |
| Scraper Speed | 0-50rmp adjustable |
| Vacuum Degree | -0.09Mpa |
| Up And Down Distance | 400mm |
| Up And Down Power | 1.5KW |
| | |
| --- | --- |
| Frequency Changer | Easydrive (Shenzhen) |
| Motor | Huatiao (Nanjing) |
| Reduction Gears | Hangzhou (Zhejiang) |
| Vacuum Pump | Bolcom (Shanghai) |
| Hydraulic Station | Guangde (Wuxi) |
| Stainless Steel | Zhang Jiagang |
| Main Electrical Components | Chint (Zhejiang) |